Ithos Global to release Ingredient Search solution at In-Cosmetics Global event
Ithos Global has created Ingredient Search, which provides customers with the ability to explore INCI ingredients, associated Raw Materials that contain these INCI substances, and determine potential regulated restrictions on a worldwide scale.
General substance information and regulatory data is now available for over 24,000 INCI level substances spanning more than 50 countries. In order to simplify the INCI search process, Ithos Global has incorporated a variety of search capabilities — from application requirements to function to product category — to create an efficient workflow for its customers.
By utilizing Ingredient Search, customers are able to read a regulation, know the source of the regulation, see safety information (when available), reference details such as CAS numbers, EINECS, and REACH, and understand how a particular substance is regulated in a variety of geographic jurisdictions.
Similar to Ithos Global's Discover Search solution, customers have access to a complete product screening process by identifying regulatory restrictions through a "red light, green light" utility feature. This convenient method is ideal to utilize when preparing for safety assessments and global product registration.
Ithos Global is an industry leader in the regulatory compliance space, offering technology and expert knowledge to help companies comply with global regulatory legislations. From information management to compliance reporting, Ithos Global helps its clients efficiently manage quality, risk, and compliance to decrease time to market and meet revenue and profitability goals.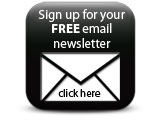 In need of our Ingredient Search solution? Contact us to discuss your products, formulas and ingredients for compliance – and for improved agility bringing new products to market: Contact Ithos Global Today.
Featured Companies