James Anderson is named new Ambassador for Brut Sport Style
Cricket star Jimmy Anderson to appear in promotions for Brut Sport
English cricket star James Anderson has been named as the Ambassador for male grooming brand Brut.
The star will appear in ad campaigns for Brut Sport Style in-store and will feature on special gift packs ahead of Father's Day. Anderson is also expected to appear in a series of content on social media including Facebook, Twitter and Instagram. The brand is using the hashtag #ManOfSport to promote the campaign.
Anderson commented: "I'm delighted to be joining a brand that has such a rich heritage in sport by becoming a Brut Sport Style Ambassador. The Sport Style range takes Brut in a fresh new direction and it's great to hear that they will be a Test Match Ground partner in 2016."
Anderson visited Lord's with the brand to announce the launch of the partnership and name Brut Sport Style as a Test Match Ground partner. Brut branding will appear at England's Test, ODIs and iT20s against Sri Lanka and Pakistan this summer.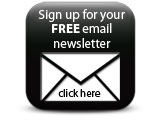 Connor Feeney, International Marketing Manager at Unilever, added: "We are thrilled to announce this exciting new partnership. This new link between Jimmy Anderson, cricket and Brut Sport Style, represents a new chapter for the brand, and will hugely broaden our exposure in the UK."
Companies