Jo Malone apologises to frontman John Boyega for advert 'misstep'
The 'Star Wars' actor was replaced by another actor in the luxury fragrance brand's Chinese marketing campaign, despite Boyega directing and establishing the idea for the original film
British fragrance brand Jo Malone London has issued an apology to its global frontman John Boyega after cutting him from the brand's Chinese marketing campaign.
The Star Wars actor is said to have been the brains behind the London Gent advert, in which he appears reliving his memories with friends and family in his hometown of Peckham, south London.
Boyega also described London as the star of the film.
However, for the Chinese market's version of the campaign, Boyega was replaced by Liu Hoaran, who took on the starring role in the visually similar ad.
In response to the campaign, which Jo Malone London called "painful" in hindsight, the company issued a statement, according to the Hollywood Reporter.
"We deeply apologise for what, on our end, was a mistake on the local execution of the John Boyega campaign," it is reported to have stated.
"John is a tremendous artist with great personal vision and direction. The concept for the film was based on John's personal experience and should not have been replicated."
The Estée Lauder Companies-owned brand said it had taken action "immediately" and removed the local version of the campaign.
"We recognise that this was painful and that offence was caused. We respect John, and support our partners and fans globally. We are taking the misstep very seriously and we are working together as a brand to do better moving forward."
While Boyega is yet to speak out openly against the brand, he has taken to Twitter to repost a number of Tweets from disgruntled users at the news.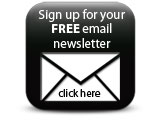 Boyega was signed by the brand in 2019 as its first-ever male ambassador and at the time was selected for his 'vigour and versatility', which were said to mirror Jo Malone London's scents.
Companies