John Lewis rolls out 'beauty concierge' in-store concept
The Beauty Society service offers 15 to 90 minute slots to help customers find products that are ideally suited to them
Department store chain John Lewis has invested in a new 'beauty concierge' concept at its Cardiff store, UK, called The Beauty Society.
The retailer is inviting consumers at St David's Shopping Centre to make appointments with Beauty Guides, who will be able to give advice to help customers find products suited to their needs.
Appointments vary from 45 to 90 minute slots and include packages such as Beauty School, The Photo Finish and The All New You.
Exploration is encouraged and consumers can trial and test products at the store's new 'play tables'.
The service also offers free drop-in appointments to tour the retailer's Beauty Hall and answer beauty-related questions.
Commenting on the new space, John Lewis Cardiff's Head of Beauty, Lea Wheeler, said: "We know how much our customers value interacting with our Partners and appreciate the advice offered across all of our departments.
"The Beauty Guides within Beauty Society will bring even more to our customers looking for the very best and latest make-up and skin care advice.
"We're excited to welcome both existing and new beauty-loving customers and the bespoke nature of this service means we really will have something for everyone."
The in-store concept is available at three other John Lewis UK stores in Leeds, Cambridge and Southampton.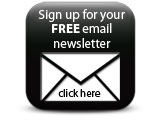 Companies