John Lewis rolls out social media platform for 26,000 employees
In partnership with Qubist, the new app will allow staff to share content in an effort to increase brand awareness and engagement
John Lewis, in partnership with employee advocacy firm Qubist, has launched a new app for its employees to engage with customers.
Through the platform, 26,000 of John Lewis' staff will be able to share content online in an effort to increase brand engagement.
Employees can also engage in gamification and find out which store is at the top of its leaderboard.
The social media-driven marketing programme initially launched at the end of 2018 before rolling out across all stores in 2019.
"The passion and knowledge of our partners [staff] is very powerful and inspiring," said John Lewis' Senior Manager for Social Marketing, Eva Bojtos.
"Giving them a way in which to connect personally with customers online provides a deeper more meaningful relationship."
Bojtos also claims the retailer has seen positive results as a direct correlation from activity on the app to appointments in store.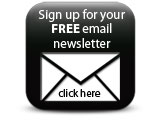 Qubist's CEO Andrew Sees added: "The Qubist app allows John Lewis & Partners to scale and measure Partner advocacy - inspiring partner sharing with content suggestions and prompts about products, services and events, and achieving sustainable sharing through gamification and smart content targeting."
Companies