Join LipoTrue and #chooseyourexpression
First ingredient with both pre-synaptic and post-synaptic activity
As kids our elders told us to "stop making faces or you will be stuck with wrinkle lines".
Now on your early thirties and you notice in your mirror reflection that expression wrinkles have appeared at the corner of your mouth, eyes or forehead and we acknowledge… maybe they were right after all!
Fine lines appear as a result of the years of fast and repetitive muscle micro-contractions involved in expressing our emotions. Besides cosmetics, people have for a long time tried to address fine lines by avoiding too much expressiveness when smiling or frowning, or resorting to aesthetic clinics – so far, not so good for freedom of expression.
LipoTrue launches at in-cosmetics North America Munapsys, a botulinum toxin-like peptide as the ultimate expression wrinkles solution.
This is the first active ingredient which has both pre-synaptic and post-synaptic activity with an outstanding efficacy and unique and defined mechanism of action.
Munapsys targets a new protein in the SNARE complex, Munc-18. This protein is new in the cosmetics field and key for the SNARE complex assembly and hence in muscle contraction.
Munapsys has proven efficacy against a combination of benchmarks and has certified this peptide as one of the biggest scientific breakthroughs in the personal care market.
Munapsys will be featured at a technical seminar on Wednesday 17 October at 11:50 am. Be free to express your emotions, to be yourself and to #chooseyourexpression.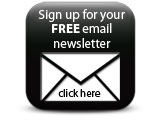 LipoTrue Inc will be at in-cosmetics North America - stand D35
Featured Companies