Junior Development Chemist – Hampshire – £18-20,000
Undertake bench/pilot/scale-up processes
Do you love mixing up new ingredients to create innovative products?
Do you have a Cosmetic Science or Chemistry Degree?
This is a great opportunity to launch you on your career in cosmetic product development and formulation. You will work in a busy laboratory, developing winning bath and body products including skin care, hair care, body care and sun care products for leading global brands.
Keeping at the forefront of raw material development and market trends is second nature to you, whilst you formulate globally complaint products.
Product development is your passion, you love to experiment with new raw materials and formulae to meet your brief and compliance.
You will undertake bench/pilot/scale-up processes, where required, and oversee full scale 1st production manufacture.
You have an analytical and tidy mind, and work in a structured and well documented way to strict timelines, prioritising, co ordinating and planning.
You are a confident communicator and enjoy building relationships with suppliers and internal teams.
This is a great role for someone that wants a new challenge, apply today.
(Ref AE1200).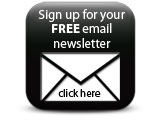 Email your CV to ae@arthuredward.co.uk or contact:
Heidi Bannister 01183 778 393 / 07747 792 272 / heidib@arthuredward.co.uk
Ana Filipa Calado 07792 958 152 / filic@arthuredward.co.uk
Melissa Shifrin 07803 504 100 / mels@arthuredward.co.uk
Holly Stanley 07384 256 771 / hollys@arthuredward.co.uk
Ben Ford 07710 392 825 / benf@arthuredward.co.uk
Christina Krajewski 07342 883 457 / christinak@arthuredward.co.uk
Joseph Bannister 07546 435 243 / joeb@arthuredward.co.uk
Featured Companies