Justin Bieber promotes self care with new beauty collaboration
In partnership with Unilever-owned brand Schmidt's Naturals, the Grammy-nominee has co-created a natural unisex deodorant
International pop-star Justin Bieber is endorsing self care with his new collaboration with Unilever-owned brand Schmidt's Naturals.
The Grammy-nominated artist helped co-create the brand's new Here + Now natural deodorant by selecting its fragrance and co-designing the packaging.
"Here + Now is about living in this moment we've been given and making the most of it," said Bieber.
"I try to share that message through my music, my lifestyle and through the partners I choose to collaborate with.
"Schmidt's is a great brand whose products promote natural self-care, which is something I really believe in."
On the front of the box is the phrase 'Be Kind. Stress Less. Hug More', which is designed to inspire conversations around wellness and optimism.
Meanwhile, the fragrance features a blend of spicy citrus and warm floral essential oils.
Schmidt's CEO Ryu Yokoi added that he was thrilled to introduce the new product.
"As co-creator, Justin has been integral in the development of Here + Now by bringing his own personal journey with self care to the table."
Here + Now is the first sensitive skin version of Schmidt's best-selling activated charcoal deodorant, which is enriched with magnesium.
The 25-year-old released seven women's fragrances between 2011 and 2014.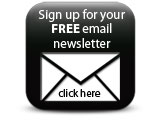 Companies