KMS extends hair care line with new strengthening range
The 3-sku line is designed to be used in a step-by-step process
Image: via Instagram @kmshairuk
Hair care brand KMS has extended its product line with a new range designed to strengthen fine or weak hair.
The new AddPower range includes a Shampoo, Strengthening Fluid and Thickening Spray, and is recommended to be used in a step-by-step process (from £15.50).
Starting with the shampoo to help strengthen hair, customers are advised to use the Strengthening Fluid as a conditioner to detangle and provide moisture.
Meanwhile the Thickening Spray spray is recommended to be applied to damp hair to provide heat protection and thicken hair.
The collection is enriched with rice protein and organic white tea extract to provide lightweight protection.
Consumers can shop the range via lookfantastic.com and salons across the UK.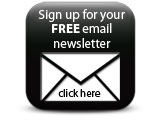 Companies