Kaia Gerber fronts first Marc Jacobs Daisy Love fragrance pillar in four years
The 16-year-old muse and daughter of model Cindy Crawford shot the campaign in California, US
Marc Jacobs has released its first perfume line in more than four years.
Daisy Love is the Coty-owned brand's debut gourmand fragrance and features notes of cloudberries, daisy petals, cashmere musks and driftwood.
The supporting campaign continues the partnership with 16-year-old model – and daughter of supermodel Cindy Crawford – Kaia Gerber.
"This past year we have focused on growing the Daisy franchise to be a major player in the industry," said Simona Cattaneo, CMO of Coty Luxury.
"Now, as we continue growing our partnership with Kaia Gerber, is the time to introduce an entirely new sister fragrance into the Daisy franchise.
"It fits nicely into our strategy as we expand our digital footprint and put an enhanced focus on influencer marketing."
The ad, shot by fashion photographer Alasdair McLellan, features Gerber alongside models Aube Jolicoeur and Faith Lynch as they whimsically revel on a Californian beach, US.
Gerber was first hired by Marc Jacobs Beauty in 2016 as the face of its spring 2017 campaign.
"I'm excited to continue working with Marc Jacobs Fragrances for the Daisy Love campaign," said Gerber.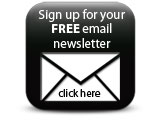 "This time the campaign takes the carefree spirit of Daisy to the beach; which very much resonates with my personality, lifestyle, and my inner Daisy girl."
Watch the ad here: