Kanebo issues product recall
The voluntary recall has been prompted by adverse reactions to the ingredient rhododenol 4-(4-hydroxyphenyl)-2-butanol
Japanese beauty company Kanebo Cosmetics has issued a voluntary product recall of 54 of its brightening skin care products. The recall was prompted after consumers who had used products containing the quasi-drug ingredient rhododenol 4-(4-hydroxyphenyl)-2-butanol, which is contained in products manufactured by Kanebo and its affiliates Lissage and E'quipe, reported the appearance of white blotches on their skin. All of the brightening products in question contained rhododenol, according to Kanebo.
Despite the recent finding, the ingredient has been approved by Japan's Ministry of Health, Labour and Welfare in accordance with the Pharmaceutical Affairs Act. It had also passed "extensive safety tests", according to Kanebo, although the company decided to voluntarily recall all of its products containing the ingredient due to the possibility of other customers experiencing the same side effects.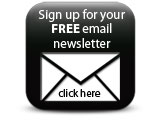 According to The Japan Times, the recall affects Japan in addition to 10 Asian markets: Taiwan, Hong Kong, South Korea, Thailand, Singapore, Malaysia, Indonesia, Myanmar, the Philippines and Vietnam. Affected brands include Kanebo's Blanchir Superior, Impress and Lissage, as well as E'quipe brands RMK and Suqqu.
Companies