Kanebo steps up global expansion for Freeplus brand
The company also embarked on strengthening its Japanese presence earlier this year
Image via Instagram @freeplus_jp
Kanebo is stepping up global expansion for its Freeplus brand across the ASEAN market.
From September, the brand will be available for consumers across Thailand, as it continues to build on the success it has experienced in China.
In January this year, it also embarked on strengthening its Japanese presence, the brand's birthplace.
To consolidate its Asian presence it has also signed Taiwanese actress and singer Hebe Tien to front its campaign imagery throughout Greater China.
Image via Instagram @freeplus_jp
Japanese actress Mei Nagano, who fronts its Japanese marketing, will also be the face of its Thai campaigns.
First to hit the Thai market will be its Moisture care line, which is primarily marketed at consumers with sensitive skin.
Its products are blended with plant extracts, including jujube, citrus peel, peach kernel, coix seeds, glycyrrhizin and cnidium rhizome.
The brand has said it will be primarily available in Japanese-run stores, which are also said to be expanding rapidly across the country.
According to Kanebo, it is also preparing to launch in Myanmar in October this year.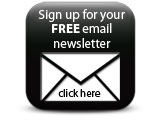 As well its own brand of skin care products, the Kanebo portfolio includes also Sensai, Lunasol, Impress, Kate Tokyo and Suisai.
Companies