Kardashians face legal action over breach of contract
Investors seek more than $180m over Kardashian Beauty range
Khloe, Kim and Kourtney Kardashian are facing a $180m lawsuit over their cosmetics range, Kardashian Beauty. Investor Hillair Capital Management has filed a suit against the three sisters in Los Angeles, accusing the trio of breaching their contract.
Kardashian Beauty was previously sued by UK brand Kroma Make-up shortly after its launch in 2012. As a result, the brand was forced to change its name from its original moniker, Khroma Beauty. At the time, the brand was distributed by Boldface, which struggled financially following the suit.
In 2014, Hillair agreed to invest in the brand, contributing $10m to the project. The company now says that the Kardashians have since failed to promote the brand. Court documents read: "The Kardashians immediately stopped marketing, promoting and supporting the line and began courting new potential investors to buy out Hillair's stake. In short, the Kardashians wanted a better, more lucrative deal."
The Kardashians have been accused of breach of contract, fraud and deceit, breach of covenant of good faith and fair dealing, breach of fiduciary duty, promissory estoppel and negligent misrepresentation. Hillair has requested a jury trial and is pursuing damages including the $10m originally invested and lost earnings estimated between $64m and $180m.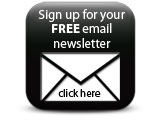 Kardashian Beauty products are available in 11 countries through retailers including feelunique, lookfantastic and Ulta. The range includes hair care, colour cosmetics, false eyelashes and hair styling tools.
Companies