Katy Perry's new perfume celebrates individuality
The singer worked in partnership with Coty to create the INDI scent, as well as its campaign to showcase influencer diversity
Perry filming the campaign video
Coty has unveiled its latest celebrity fragrance by Katy Perry.
The singer's new INDI scent was created by Perfumer Caroline Sabas and is designed to celebrate individuality.
A blend of 11 musks merge with top notes of oriental plum and Italian bergamot, fresh muguet and white cedar wood are combined with amber and vanilla in the background.
"With INDI, I finally got to play with a bold musk scent," said Perry.
"It's a combination of feminine and masculine, it's sexy without being too in your face. It's about expressing your true self and enhancing the incredible individual you are."
INDI has launched exclusively via Walgreens and is supported with a campaign called 'Different. Together'.
The campaign
The campaign features a group of influencers, hand-picked by Perry, who reveal their unique personal stories.
"Katy Perry's INDI marks a departure from the traditional celebrity fragrance approach to a purpose-led project," said Carsten Schneider Da Silva, VP Global Marketing for Coty.
"Celebrating individuality, a message that's important to Katy, was the basis of the creative direction for the new fragrance.
"She insisted on real messages from real people and invited a few influencers to help support diversity in self-expression, gender, culture and ideas which make us individuals who are collectively stronger."
Perry shared the campaign video via Instagram: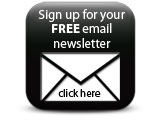 INDI joins the 32-year-old's nine-fragrance portfolio, which includes Purr and Killer Queen.
Companies