Kerascalp: A healthy scalp for a healthy hair
Scalp and hair care is famously linked to our self-perception, confidence and identity, and high-performing products are certainly must-haves in achieving one's hair goals.
For today's well-being and for tomorrow´s well-aging, we created Kerascalp, a natural active ingredient derived from Amla (Phyllanthus emblica) fruits.
Kerascalp protects and improves hair's anchoring, thereby leading to a healthy scalp and a healthy hair, visibly through the improvement of the shine, texture and volume.
The search for tools to mitigate the climate crisis, preserve health and well-being, reduce discrimination and simplify daily life, are the concerns that link all consumers globally.
Driven by consumer's needs, Provital has combined ancient ayurvedic well-aging secret and advanced botanical research in our latest innovation.
KERASCALP is the scalp and hair care ally that brings the scalp back into balance for a healthy hair:
The power to reverse time: preserves Collagen XVII (COL17A1) in the hair follicle by increasing its expression and limiting its degradation
Healthy scalp and full-bodied hair: enhances proliferation (Ki67 positive cells) in the hair bulb
Steady hair growth: shows a clear efficacy on hair growth in only 7 days of treatment
Multi-functional: increases total and anagen hair number, gloss, strength and number of thick hairs.
Kerascalp awakes and energizes the scalp for a shinier and stronger hair.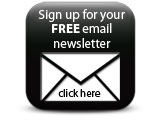 Learn more about it visiting our booth J29 in in-cosmetics Asia.
Featured Companies