Kiehl's brings Lunar New Year-inspired pop-up to Singapore Airport
At the space, customers will be able to shop a selection of the brand's hero products in limited edition Lunar-themed packaging
Luxury US skin care brand Kiehl's is celebrating the Lunar New Year with a travel retail new pop-up concept.
Created exclusively for Singapore's Changi Airport, the space stocks a selection of the brand's hero products including its Ultra Facial Cream, Avocado Eye Cream and Calendula Herbal Extract Toner.
At the immersive space, customers can visit the 'Make A Wish' booth to write their New Year blessings on an interactive screen, and write their wishes in Chinese calligraphy.
Commenting on the new space, Petrina Kho, General Manager of Kiehl's Travel Retail Asia Pacific, said: "Through our close partnership with The Shilla Duty Free and The Changi Airport Group, we hope to reach out to travellers during this peak Lunar New Year travelling and gifting season.
"With a specially curated, customer-centric experience, guests are transported to the Kiehl's universe upon stepping into the pop-up, and are immersed in the discovery of Kiehl's best-selling products through multiple digital touchpoints."
Chinese actor, singer and model Dylan Wang Hedi appeared for the pop-up's launch earlier this month
The theme of the pop-up also features Kiehl's mascot Rock-it the rat, to reflect the animal of the Lunar year.
This is the second time the brand has created branding related to the Lunar year.
In 2019, Kiehl's tapped Sheffield-born, UK, illustrator Jonny Wan to create the branding for its Singapore's Changi Airport pop-up of Lucky the pig.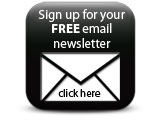 The space will remain open until 9 February.
Companies