Kiss Products names Leona Lewis as new celebrity face
UK singer becomes brand ambassador for the nail and lash brand
Leona Lewis is new brand ambassador for KISS Products.
UK singing sensation Leona Lewis is the latest celebrity to front KISS Products, which manufactures and distributes nail and lash products, including KISS Nails, KISS Lashes and imPRESS Nails.
The brand said that since Lewis' rise to global fame, her voice has captivated millions of people across the world. She's broken countless sales records and smashed chart records, becoming one of the most successful British female artists to date and the perfect celebrity to promote the evolving KISS Nails, KISS Lashes and impress Nails brands in 2016.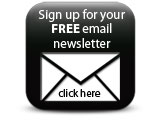 Lewis said: "KISS Nails, KISS Lashes and imPRESS Nails are my handbag favourites and go-to products for any occasion! I love that I can use them when I'm on the go and within seconds, which is perfect with my schedule. Not only do they look completely natural, but they give the perfect salon finish, which I love. I'm so thrilled to be part of such an incredible and stylish brand."
Companies