Kylie Cosmetics shuts factory due to devastating California wildfires
The Southern California-based Kylie Cosmetics factory has been temporarily closed amid safety concerns
© kyliecosmetics / Instagram
The factory that manufactures Kylie Cosmetics has temporarily closed amid safety concerns over devastating wildfires in the region.
Entrepreneur and reality star Kylie Jenner took to Twitter to share an update on the Oxnard-based facility, which produces the brand's famous Lip Kits and make-up products.
She posted: "Hi guys, we have been significantly impacted by the wild fires in Southern California, and had to temporarily shut down our facility to ensure the safety of our staff.
"The impact of the fires has meant that many of our staff member have been evacuated from their homes, and have to relocate their families."
Jenner said she appreciated the patience of any consumers who had placed orders, with staff that weren't evacuated "working around the clock" to meet demand.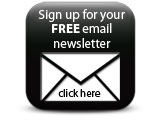 The Southern California wildfires continue to rage, with Thomas fire in Santa Barbara County scorching 230,000 acres by Sunday evening – the fifth largest wildfire in modern California to date.
Companies