Kylie Jenner files trademark for 'Kylie Truck'
The reality star and creator of the Kylie Cosmetics brand is rumoured to be planning a new way of promoting and selling her make-up products
Kylie Jenner has filed a trademark for a 'Kylie Truck' and 'Kylie Jenner Truck', according to TMZ.
It is thought that the 20-year-old reality star and cosmetics entrepreneur is planning to take to the roads to promote and sell her Kylie Cosmetics products, including her hero Lip Kits.
Kylie Jenner has forged a cosmetics empire by selling the millennial-targeted beauty products online; the brand generated $420m in its first 18 months.
But it has also been taking steps into bricks-and-mortar, with pop-up stores in the US, most recently announcing a partnership with Topshop for the holiday season.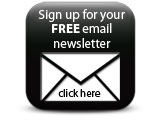 TMZ reported that Jenner's trademark presents a "pretty clear" idea: that the brand will sell Lip Kits, merchandise and other Kylie-stamped items in neighbourhoods from a truck.
Companies