L.A.B.2 releases new set of beauty enhancing make-up brushes
The new red clay range follows the brand's charcoal and green tea sets
As part of its Infused collection, L.A.B.² has released another make-up brush collection with added beauty benefits.
The new brushes are infused with red clay, which helps acne-prone skin known by removing impurities.
The brushes are available in three kits including: Total Full Face Kit (£19), Total Eye Kit (£12) and a Contouring & Highlighting Kit (£18).
The synthetic fibres and plush bristles are suitable to be used with any powder, foundation or colour cosmetic.
Meanwhile, the brand claims the red clay will always be present in the brushes and won't disappear after being washed or used.
With added anti-microbial benefits, the brushes are designed to resist the build-up of residue, enhancing their use-time.
The ranges are available from lab2beauty.com or from Amazon for UK customers.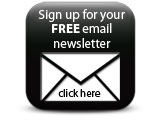 Companies