L'Oréal loses court case over Vichy Idéalia trademark
EU General Court rejects L'Oréal's claims saying Idéalia mark is too similar to Theralab's Idealina
L'Oréal has lost a case against the European Union Intellectual Property Office (EUIPO) over its right to use the trademark 'Idéalia'.
The European Union trademark (EUTM) was applied for by L'Oréal brand Vichy Laboratories in July 2012 at the EUIPO for a figurative sign featuring the words Vichy Laboratories Idéalia on a pink background with a white enlarged 'V'. The mark was intended to be used across a broad spectrum of cosmetics in particular creams.


Find out more on best practice for securing your intellectual property at the 2016 Cosmetics Business Regulatory Summit.



However, the trademark was met with opposition from Portuguese skin care brand Theralab in February 2013; Theralab already had a trademark registered back in 2011 for 'Idealina'.
In 2014, the Opposition Division at the EUIPO ruled in favour of Theralab as it agreed there was "a likelihood of confusion". As a result the EUIPO granted the opposition in its entirety.
However, in April 2014, L'Oréal lodged an appeal with EUIPO against the decision made by the Opposition Division of the EUIPO. The appeal was dismissed in January 2015 by the Board of Appeal, which maintained that the goods covered by the mark applied for were identical to the goods covered by Theralab's mark. It ruled that the words 'idéalia' and 'idealina' had average distinctive character and a high degree of visual and phonetic similarity.
Following this, L'Oréal progressed the case to the EU General Court seeking to annul the EUIPO's decision, reject the opposition, accept the application for registration of the mark applied for in its entirety and to order EUIPO to pay all costs. Conversely, EUIPO contended that the court should dismiss the action sought by L'Oréal and order L'Oréal to pay costs.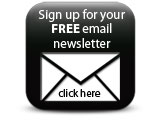 On 28 April the Luxembourg court rejected L'Oréal's claims, confirming there was a likelihood of confusion between a proposed EU figurative trademark, which included the word 'idéalia' and the earlier trademark registered by Theralab for 'idealina'. L'Oreal was ordered to pay all costs.
Companies