L'Oréal poised to name Nicolas Hieronimus as chief
The group's long-standing CEO Jean-Paul Agon announced his departure earlier this year
After a 63-year career with French beauty behemoth L'Oréal, Jean-Paul Agon is said to be poised to name his successor as Nicolas Hieronimus.
Hieronimus was tipped for the job earlier this year, but according to sources at French newspaper Le Figaro, his appointment will be announced at L'Oréal's board meeting later today.
The 56-year-old joined the company in 1987 as Product Manager for Garnier and has spent time working across L'Oréal's luxury divisions worldwide.
Today, he serves as L'Oréal's Deputy CEO in charge of Divisions and is expected to take up the role in April next year.
Agon, who has overseen a host of changes at the century-old company including spearheading its ethical and social agenda, announced earlier this year that he would be stepping away from the group.
Speaking about his replacement back in April, Agon said: "The board estimated that L'Oréal had enough resources internally to find very high quality candidates, so the governance and nomination committees are working on that."
Despite letting go of L'Oréal's operational reins, he is expected to stay on as chairman.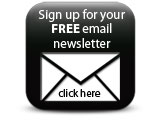 L'Oréal offered no comment on the announcement.
Companies