L'Oreal to add to travel retail product offering
Hair Care | Retail | Skin Care
Vichy, La Roche-Posay and Kérastase brands are to enter selected travel retail locations
L'Oréal's Travel Retail division has announced that the company's Vichy, La Roche-Posay and Kérastase brands are to enter selected travel retail locations. The move is planned for Asia by the end of 2014 the Americas at the beginning of 2015.
Vichy and La-Roche Posay will be retailed through specialised 'shop-in-shop' outlets devoted to dermocosmetics, which will offer personalised diagnostics and advice from trained professionals.
Similarly, the launch of Kérastase, a luxury professional hair care brand, will bring with it tailor-made retail approach and professional hair and scalp consultations in the dedicated Kérastase Hair Studios.
Nicolas Hieronimus, President of Selective Divisions at L'oréal, said: "By meeting consumers' beauty aspirations, whatever their nationalities, beauty rituals or purchasing power, L'Oréal Travel Retail plays a strategic role in conquering new consumers who will pursue their experience with our brands in their home countries. The launch of Vichy, La Roche-Posay and Kérastase in Travel Retail demonstrates our confidence in the huge potential of this channel. From now on, all of the Group's major brands will have the opportunity to develop on this 'sixth continent'."
Travel retail encompasses all travel distribution channels including airports, airlines, ferries, cruises, and duty-free shops, and caters to over 2.4 billion international travellers every year. Beauty is the number one category.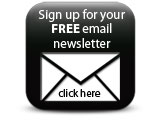 According to Panel Generation, the 2013 global travel retail market (including all sectors) was estimated at $60bn, and is predicted to double in value before 2025, reaching $120bn. L'Oréal's Travel Retail division is the leader of the beauty category and had a 21.3% market share in 2013.
Companies