LVMH shows commitment to reducing environmental impact
Through the luxury firm's internal Carbon Fund it has sponsored 112 projects to reduce CO2 emissions across 28 of its brands including Sephora, Guerlain and Christian Dior
Luxury beauty giant LVMH has affirmed its commitment to reducing CO2 emissions over the last 12 months through its Carbon Fund project.
This year, the initiative has funded 112 projects - 48 more than 2017 - to control and reduce CO2 emissions across its brands, including Louis Vuitton, Christian Dior, Acqua di Parma, Guerlain, Sephora and Fendi, and 22 other brands.
Created in 2016, the project is financed by contributions from the group's labels, which pay taxes based on its greenhouse gas emissions, generated from their operations.
It is then used to fund projects to reduce the firm's overall carbon footprint.
€11.3m was used to fund the 112 projects, with 34% of funds spanning across Europe - of which 29% was spent in France - 16% investment was made in the US, 15% in Asia and 6% in Japan alone.
According to the group, over the last 12 months it has successfully eliminated nearly 2,500 metric tonnes of carbon-dioxide emissions.
The project is part of the brand's LVMH Initiatives For the Environment (LIFE) 2020 environment policy, which is working towards significantly reducing its CO2 emissions by 2020.
Through LIFE, LVMH also wants to monitor traceability and conformity of raw materials used to create its products, while preserving natural resources and better improve its production sites by 10% in environmental performance.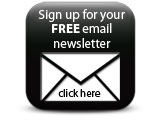 Companies