Laboratoires Expanscience granted ISO 14001 certification
Marker of company's improvement in environmental performance
Laboratoires Expanscience has been granted ISO 14001 certification following an audit of its production, research and development site at Épernon, France, and implementation of its environmental management system.
The ISO 14001 certification is awarded to businesses that demonstrate a continuous improvement in their environmental performance by managing the impact of its activities. Improvements can be made in a number of different areas such as communications, employee awareness, environmental practices, and emergency and action planning programmes.
In 2010, Laboratoires Expanscience introduced an environmental management system and appointed an ISO 14001 project manager, shortly followed by a Steering Committee in early 2012, whose role it is to monitor the deployment of joint actions with the aim of achieving a reduction of 20% in energy consumption at the Épernon site by 2015; nearly 56 million pharmaceutical and dermo cosmetic products are manufactured at the site every year.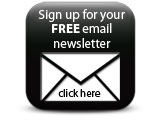 Didier Lévêque, Industrial Director of Laboratoires Expanscience, said: "Our commitment to environmental performance needed to be slightly more structured to really make a difference. Now that we have achieved ISO 14001 certification, we have a frame of reference that will allow us to go further, as part of a continuous improvement process."
Featured Companies