Lalique launches limited edition candle
For the latest addition to its Voyage de Parfumeur line-up – Le Désert Candle – Lalique has paid tribute to Muscat and the Omani desert. The candle is adorned with a unique pattern evoking sand dunes, while the fragrance opens with spices and roses, enhanced with incense, honey, orange blossom and oud.
The limited edition Le Désert Candle (£62) joins several other global wonder-inspired candles in the Voyage de Parfumeur range, including: Le Volcan (Maui, Hawaii); Chili (La Paz, Bolivia); Osmanthus (Himalayas, Nepal); La Neige (Terre Adélie, Antarctica); Safran (Mashhad, Iran); Pivoine (Olympia, Greece); Peuplier (Aspen, US); Cuir (Moscow, Russia); Figuier (Amalfi, Italy); Gingembre (Yunnan, China); Néroli (Casablanca, Morocco); Santal (Goa, India); Vanille (Acapulco, Mexico); and Yuzu (Shikoku, Japan).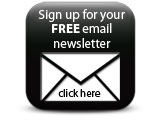 The candle is available now worldwide and can be purchased at lalique.com
Companies