Look Fabulous Forever adopts Avon rep-style selling initiative
The new home selling programme allows customers to host 'Beauty Playground' sales events for the make-up brand's target market
UK-based beauty brand, Look Fabulous Forever, has launched a new rep-style of selling.
Look Fabulous Forever specialises in selling colour cosmetic products to older women, and provides tutorials and ideas on how to apply their make-up.
The new scheme allows consumers to host a Beauty Playground event in their home, giving women the opportunity to test, try and buy beauty products from the brand.
Brand founder Tricia Cusden said: "The intention behind Look Fabulous Forever was always for this to be a community that celebrate making older women feel good about themselves.
"By giving our customers the opportunity to socialise with friends, share make-up tips and ideas, and generate an extra income, we can take our community to the next level."
No make-up or sales skills are required for potential hosts, although training days will be held at the brand's London headquarters to give support and ideas for events.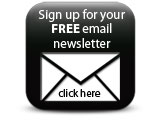 Cusden continued: "The initial trial has been an enormous success and we are excited to welcome lots of new 'friends' into the Look Fabulous Forever family."
Companies