Lubrizol makes commitment to the environment
Every day more people take consciousness of the environment and the human footprint that we leave on the Earth.
Lubrizol is totally committed to our planet and, in addition to producing ingredients with renewable and natural content, we also provide transparency into the amount and origin of the renewable material in our ingredients. Moreover, we only work with suppliers that do business ethically and responsibly.
The concern of Lubrizol for the environment is reflected in our product portfolio, where technology and efficacy are as important as sustainability. The certificates that our products have guarantee it.
Various of the ingredients of Lubrizol Skin Essentials have been assessed as compliant to COSMOS standard, thus obtaining the Attestation of Conformity for raw materials according to COSMOS.
Not-for-profit international association, the COSMOS-standard's ultimate objective is to safeguard the welfare of the environment and of people by setting out innovative, challenging and progressive criteria for organic and natural cosmetics that consumers can trust, and that are clear for the industry and good for the environment.
In addition, our botanicals meet the National Organic Program (NOP) standard. The NOP is a regulatory program, housed within the USDA Agricultural Marketing Service that assures consumers that products with the USDA organic seal meet consistent, uniform standards.
This certificate is widely recognised and has the same validity as COSMOS out of the US.
Lubrizol Skin Essentials offers a lot of Halal certified ingredients as well. Produced, packaged and distributed according to Islamic rules, this type of products is believed to be beneficial and healthy for humans, promoting improved quality of life and reducing health risks.
Halal is considered a lifestyle that affects everyday issues, from food and personal care to economy, and as promoting a healthy, ethical and not abusive consumption habits.
And the Certificate of Compliance of Good Manufacturing Practices (GMP) Cosmetics granted to Lipotec Active Ingredients confirmed the good practices for the activities of manufacturing, packaging, labelling, control and storage, that have been applied for years in the company.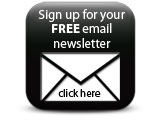 Because we care about safety and the environment in the same way that we care about the health of the skin.
Featured Companies