Lucas Meyer Cosmetics launches new emulsifiers formula
New results on positive emotion & pleasure upon application of Lucas Meyer Cosmetics' emulsifier
The company is launching the Happiness in a jar Concept: New results on positive emotion & pleasure upon application of Lucas Meyer Cosmetics' emulsifier
Having already gained recognition for their sensory qualities, the unique and sophisticated textures of Lucas Meyer Cosmetics' emulsifiers now offer, for the first time, the guarantee of customer pleasure upon application. Given the abundance of cosmetic products on the market, winning the loyalty of a customer base constantly thirsting for performance is becoming increasingly difficult. In addition to its efficacy, the pleasure the customer gets from applying a formula is also a factor in its success. New studies have shown that our emulsifiers containing phospholipids are capable of invoking this positive emotion, resulting in complete customer satisfaction.
"In 2014, Lucas Meyer Cosmetics successfully demonstrated their added value by highlighting their hydrating powers with clinical studies and their ability to boost the efficacy of the active ingredients within a formula by increasing their bio-availability. But now, in 2015, Lucas Meyer Cosmetics used various techniques developed by specialists in psychology and neuroscience to scientifically measure the pleasure that these ingredients induce upon application!" says Isabelle Lacasse, Lucas Meyer Cosmetics Marketing Director.
This study analyses consumer's behaviour and physiological reactions to a product. The behavioural element represents the behaviour that the user adopts in response to this emotion and results in facial micro-expressions and variations in vocal intonation, among other things. The physiological element, relates to the way in which the body reacts to this emotion and can be expressed, for example, as a dilation of the pupils or even as an electrodermal response triggered by excessive perspiration, a method used by lie detectors.
In all cases, volunteers either preferred the Lucas Meyer Cosmetics' emulsifiers containing formula to the placebo and we noticed a high increase in parameters confirming the positive emotion triggered by the product.
This never-seen before new data now offers cosmetics brands the guaranteed customer pleasure and ensures the success of future best-sellers - real moments of pleasure with the power to turn any customer into an addict.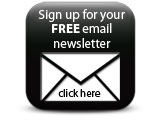 See Lucas Meyer Cosmetics and learn more about emulsifiers at in cosmetics (April 14-16) booth 6B50
Featured Companies