Lush explores ancient Greece for skin care launch
One for history lovers, the soap brand has reformulated a 2,000-year-old product
Lush's new vegan-friendly cleanser contains just six ingredients and has been unveiled in time for Veganuary.
Described by the soap brand as its "most luxurious, cold cream facial cleanser yet", Ultraplant has been formulated with Peruvian jojoba oil, orange blossom water, glycerine, sunflower wax, agave nectar and candelilla wax.
Each of the natural ingredients are said to be ethically and sustainably sourced.
The invention of cold creams has been credited to Galen, a physician in the second century from Greece.
Alessandro Commisso, Lush Product Inventor, described reinventing the 2000-year-old product as "daunting".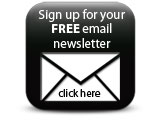 "After two years of research and development, we figured out a balanced blend of plant-based ingredients that can perfectly cleanse the skin and requires no synthetic preservatives," he said. "It's fresh, it's completely natural and it's effective."
Companies