Lush explores why we love to bathe alongside 'naked' product launch
The campaign explores different cultures across the world and how they bathe
via lush.com
Lush is stripping back its plastic waste with a new collection of 'naked' shower bars.
The 12-strong line are designed to cleanse and give skin a moisturising boost.
Included in the line is its Sleepy Soap, Poppy Soap, Michelle Ma Belle Soap, Argan Dragon Shower Oil, Coco Loco Shower Oil, Minamisoma Oil, Comfort Zone Shower Bomb, Easy Peeler Body Scrub, Aurora Borealis Body Scrub, Good Day Sunshine Soap, American Naked Conditioner and American Cream Naked Shower Gel.
The products are also said to be suitable for customers with sensitive skin.
Ranging from £3.50 to £11, consumers can shop the products in-store or via lush.com.
In conjunction with the product launch, Lush has released a campaign video exploring personal bathing rituals and the intimate moments attached to them.
Directed by Phoebe Arnstein, the video explores Buddhist rituals in Japan, brothels in Sicily and homeless people in California.
The film aims to touch on social issues, including racism, depression and immigration.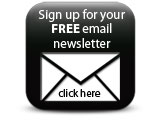 Companies