Lush launches bath oils and bath oil tray made out of recycled cups
The three latest bath oils and bath oil tray to hit the beauty market are made from natural ingredients and recycled coffee cups
In keeping with Lush's nature friendly ethos, the beauty giant has released its newest organic bath oils (£2.50 each) and bath oil tray (£0.75) that is made entirely out of recycled coffee cups.
The latest bath oils include: Polyamorous made from Fair Trade organic cocoa and shea butter, Brazilian orange oil, violet leaf and notes of ground sandalwood.
Magnificent is blended with grapefruit and tangerine scents, organic jojoba oil and restorative Litsea cubeba oil designed to uplift and moisturise.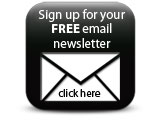 Revelations is designed to release worries and cares with wild orange and bergamot oils, combined with shea and cocoa butters.
Companies