Lush launches winter range
New range for Christmas and Halloween 2015
Sparkly Pumpkin Bubble Bar
Lush Cosmetics has launched a series of new products for Winter 2015.
The range includes Halloween specials, such as the Sparkly Pumpkin Bubble Bar (£3.65), the new bat-shaped Nightwing Shower Jelly (£3.50) and the return of consumer favourite Lord of Misrule Bath Bomb (£3.50) and the new Shower Scream in the same scent (from £4.75).
The Icing On The Cake
The Christmas range also includes a mixture of old favourites and new products. New items include The Icing on the Cake Roulade (£5) – a shower smoothie and Snakes and Ladders (£5) – a fun soap which can be moulded like clay as a toy before use as a soap and shampoo. Returning products include the Butterbear bath bomb (£1.95), the Reindeer Rock soap (£3.10 oer 100g) and the Snow Fairy Shower Gel (from £3.75).
Snakes and Ladders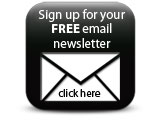 All of the winter products, and the rest of the Lush range, are vegetarian-friendly and animal-testing free. The brand also uses minimal packaging to limit waste and uses recycled and reusable materials wherever possible.
Companies