Lush's vinyl spin on soap will help reluctant hand washers
Soap record plays Happy Birthday twice to ensure adequate hygiene
Could this be Lush's debut record... on hand soap? The ethical cosmetics brand and retailer has announced the launch of a Soap Record that plays Happy Birthday twice over.
This is equivalent to 20 seconds: the amount of time experts say we should be washing our hands in order to remove the coronavirus pathogen.
Scented with Lush's Snow Fairy fragrance – a candy bubblegum scent – and featuring a moisturising rapeseed base, the soap was initially conceived for use during Lush parties, so children could sing Happy Birthday to the birthday girl or boy, then break up the soap to wash their hands.
The version of the song used is by Mira Manga and Rhodri Marsden.
The Soap Record is made in a similar way to a regular vinyl record: the music is first cut onto a lacquer disk and metalwork is created from that.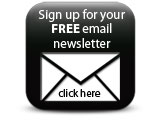 Finally, the soap base is poured onto the metalwork and set to create a soap record that plays music.
Companies