Lynx's Pride edition has outsold its best-seller by 3 times
Consumers snap up Lynx Unity Pride deodorant as celebrations for Pride get underway
This year's London Pride parade will take place on 7 July
A limited edition Lynx deodorant created for Pride has outsold the brand's best-selling product by three times.
The Lynx Unity Pride deodorant has proved a hit with fans, with its rainbow-coloured packaging and 'all day fresh' scent.
The Unilever-owned brand is showing its support for the LGBTQ+ community this year by partnering with Superdrug to launch the Beauty Without Bias campaign.
Simon Comins, Superdrug Commercial Director, said: "We have always been a great supporter of Pride and this year we are delighted to be involved in a bigger and better way than ever before to celebrate Beauty Without Bias.
"We want to promote diversity and inclusivity in the beauty industry and Pride is another fantastic way for us to do that."
The campaign includes the retailer and brand making appearances at Pride festivals around the UK, with a float in the main parade at Brighton yesterday.
Meanwhile, attendees of Pride in London will be able to visit Superdrug's Rainbow Glitter Bars at the retailer's Charing Cross store on 7 July from 11am-7pm where a make-up artist will give glitter makeovers, including make-up and glitter beards.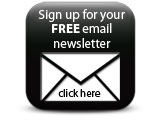 Glitter bars will also be on-site at Manchester Pride and Croydon Pride.
Companies