MOFCOM approves L'Oréal's acquisition of Magic Holdings
Beauty giant says deal will enable its Consumer Products Division to accelerate its conquest of new consumers in the Chinese market
L'Oréal has announced that the Ministry of Commerce of the People's Republic of China (MOFCOM) has given its approval for L'Oréal to proceed with the implementation of its acquisition of Chinese skin care company Magic Holdings International Limited.
A specialist in cosmetic facial masks, Magic's turnover in fiscal year 2012-13 was approximately €160m; facial masks are one of the China beauty market's fastest growing areas with very promising development prospects. By adding a major Chinese brand with a unique expertise to its portfolio, L'Oréal says its Consumer Products Division will be able to further accelerate its conquest of new consumers in the strategic Chinese market.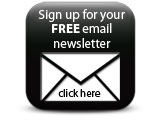 The transaction is expected to close during the second quarter of 2014.
Companies