Maison Lancôme unveils exclusive launch with Dubai Duty Free
The two month pop-up kicked off in March and is due to run until 30 April
Lancôme and Dubai Duty Free have entered into an exclusive partnership to pre-launch the brand's new collection of perfumes.
Designed to celebrate the French art of living, the new pop-up - Maison Lancôme - will display its new 4-sku line-up of scents: Figues & Agrumes, Magnolia Rosae, Patchouli Aromatique and Pivoines Printemps.
Created by Alex Lee and Patricia Choux, Mathilde Bijaoui, Juliette Karageuzoglou and Nicolas Beaulieu, respectively, each of the fragrances is said to embody its creators' garden memories.
"When I was a child, I would go to my maternal grandparents' garden and sit on a bench beneath an enormous magnolia tree," said Bijaoui, speaking about Magnolia Rosae.
"I imagined a fragrance around the plump, velvety petals of the magnolia, a fragrance of skin and flowers," she added.
The pop-up will run until 30 April before the products' official launch.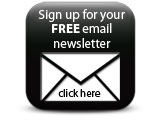 Companies