Maria Jar 30 SW, Baralan's new limited edition skin care jar
This easy to use and easy to carry product is available on the market for a limited time only
Baralan launches a new, limited edition skin care jar: Maria Jar 30 SW.
Recognisable for its sophisticated and classy round shape, Maria Jar 30 SW is the new 30ml single thread neck jar, the result of a deep knowledge and know-how in designing and developing always new packaging solutions for skin care and the cosmetic market.
Maria Jar 30 SW is a one shot launch with a premium look, that emphasises the quality of the product it contains. It is the expression of creativity and innovation that combines functionality with a simple but effective eye-catching design.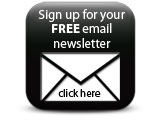 An easy to use and easy to carry product, available on the market for a limited time. Do not miss the unique opportunity to buy it!
Featured Companies