Meet The Press film festival shines light on unregulated cosmetics in the US
'Toxic Beauty', a film by director Phyllis Ellis, highlights the lax regulations in the US cosmetics sector
Image: via Instagram @toxicbeauty.doc
NBC News has shone a light on the lax regulations of the US cosmetics sector at this year's Meet The Press film festival.
Toxic Beauty, directed by Phyllis Ellis, tells the personal stories of women who have lost their lives from ovarian cancer caused by the over-use of talc, Ellis said in an interview with Women and Hollywood.
As an Olympian, and someone who had been using an excessive amount of talc for more than 20 years, she said she wanted to create the film to protect families from the potential dangers of beauty products.
"I wanted to tell this story to protect my daughter and everyone's kids, and ourselves as women and men, who are using far more product than even 15 years ago," Ellis told Women and Hollywood.
Industry professionals also feature in the film including Daniel Cramer, who published a study linking baby powder to ovarian cancer in 1982.
This is the first time the documentary has been aired in the US, since its first screening in Canada in April.
The FDA has long been criticised for its authorised ingredients which are used in cosmetics.
Today, the US has only banned or restricted 11 chemicals from cosmetics, compared with the 1,328 chemicals which are banned from the EU.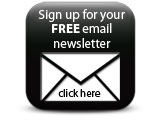 Companies