Misty Copeland named new face of Estée Lauder Modern Muse
The Principal Ballerina at the American Ballet Theatre will share her inspiration in the company's latest ad campaign
Credit: Pamela Hanson
Estée Lauder has announced Misty Copeland, Principal Ballerina at the American Ballet Theatre, as the new global spokesmodel for its Modern Muse fragrance.
She will appear in the brand's new Modern Muse advertising campaign across digital, TV, in-store and print from August.
The campaign centres around the question "What inspires you?" and will see Copeland sharing her wisdom with young ballerinas, while the brand is encouraging consumers to join the conversation across social media using the hashtag #BeAnInspiration.
Stephane de La Faverie, Global Brand President of Estée Lauder, said: "When Estée Lauder launched the Modern Muse fragrance in 2013, we embraced the idea of women as muses, living life on their own terms, achieving great things and inspiring everyone around them.
"Misty has challenged the status quo to achieve her dreams and inspired so many young women along the way. Misty will bring the fragrance concept to life through her unique story."
Copeland made history in 2015 when she became the first African-American woman to be promoted to Principal Ballerina at the American Ballet Theatre.
She said: "I am so honoured to represent Estée Lauder Modern Muse.
"My two passions are dance and giving back, and I love passing on knowledge to the next generation. I also have a strong connection to the scents I wear when I perform.
"The Modern Muse campaign is the perfect way to see another side of my story."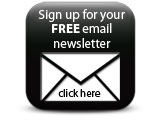 Previous faces of the Modern Muse fragrance include model and reality star Kendall Jenner, who made her debut fragrance campaign in 2015.
Companies