Molton Brown showcases scents with Magic Mirror
Digital mirror installed at Regent Street store
Molton Brown has installed a new digital "Magic Mirror" in its flagship store on London's Regent Street. Created by Frontroom London and installed by Engage works, the mirror is designed to help consumers learn about the stories behind Molton Brown products.
The mirror gives consumers a multi-sensory experience for some of the brand's scents, showing their reflection with animations representing exotic locations alongside sound effects. Users are given a souvenir clip of their experience to share on Facebook and a free 30ml sample of their selected scent.
Scents showcased through the new mirror include Blossoming Honeysuckle and White Tea, Gingerlily, Orange and Bergamot and Mesmerising Oudh Accord and Gold which are represented by Sichuan, Tahiti, Seville and Assam respectively.
The new mirror has already been showcased in Molton Brown's Glasgow store where it stayed for three weeks before moving on to the flagship location in London. The mirror will be toured across the brand's UK stores, visiting a total of 18 locations in 2016.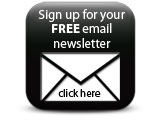 Leone Ashby, Associate Director of Marketing, UK & Ireland at Molton Brown, said: "The Magic Mirror of Exploration is an opportunity to enrich our customers' in-store experience by giving them a genuinely remarkable way to explore our products."
Companies