Mumsie relaunches beauty website for pregnant women
Body Care | Marketing | Retail
Site features refreshed look and feel, which emphasises innovation in ingredients
Mumsie, a natural skin care brand, has relaunched its website offering cosmetics and information for expectant mothers.
The site, mumsienaturals.com, stocks the US brand's skin care products created specifically for women are are pregnant and mothers. Products include: Daily Facial Moisturizer, Lifting & Firming Night Cream and Stretch Mark Relief Cream, among others.
The new site features a revamped design with "artistic elements". Education and communication of the brand's ethos is an important element of the website's redesign; a section is dedicated to Mumsie's innovation in ingredients in order to better communicate the benefits of its products with consumers.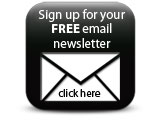 Mumsie is a brand under the Clio portfolio, which also includes Mwah lip products and Core Clarity skin care. Carrie Brusa, Marketing Director of Clio, said: "We are so pleased to announce the relaunch of our website after months of hard work and creativity! The new site is the ultimate go-to-place for our visitors to search for useful product information, our story about the brand and ingredients, news and social buzz."