Neighbourhood Botanicals releases new 'genderless' body oil
The Body from the UK-based brand features oils with hydrating properties
Neighbourhood Botanicals has announced it will release a new body oil (£31) created for all genders.
The Body's oil texture is designed to protect skin from dryness and keep it hydrated for longer than traditional lotions.
The brand claims its 'genderless' citrus and herb scents makes the fragrance-free oil suitable for anyone.
Rice bran oil, wheatgerm oil and oat lipids combined with vitamin E, carrot oil and oat oil, help support the skin's natural structure and attract moisture to the skin.
The Body is silicone-free, made from nut-free natural oils and will be available from 4 June via neighbourhoodbotanicals.com.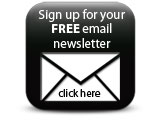 Companies