Neoderma introduces The Micellar
The Netherlands-based high-end skin care innovator have entered the Pure Beauty Global Awards 2021, showcasing The Micellar - a flagship creation from a groundbreaking range of reimagined skin care essentials
As with all Neoderma products, The Micellar combines a meticulous approach to skin care with technological savoir-faire, bringing together the art of beauty with the science of rejuvenation.
The results truly speak for themselves; The Micellar, when included as part of a luxuriant daily skin care ritual, efficiently softens, smooths, and strengthens the skin while simultaneously providing peerless cleansing for end-of-day use.
Transformative skin care for the smart generation
The Micellar represents the result of tireless research into how a skin cleanser can achieve far more than merely removing impurities, cosmetics, and the daily buildup of pore-clogging material.
Utilising a carefully-crafted hybrid micellar formulation, this gel-to-water cleanser delicately draws dirt and grime from the pores, while imbuing the skin with an array of nourishing natural extracts.
Powerful antioxidants are provided via the inclusion of matcha extract, which assists in the fighting of free radicals in the skin, and damask rose extract brings a deeply nourishing element that ensures a natural radiance and softness is maintained.
Together with the delicate formulation, these precious ingredients borrowed from nature mean The Micellar offers a unique and transformative skin care solution for daily use.
Perfection, powered by FUSION-BIOTICS
Within the heart of The Micellar, we find FUSION-BIOTICS, the technological innovation that sets Neoderma apart from the competition, and which promises a potent combination of smart skin care components.
These include revitalising and hydrating electrolytes, probiotics and prebiotics for profound nourishment, sebum-regulating niacinamide (vitamin B3), and restorative vitamin C for daily skin repair and protection.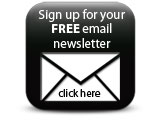 The creation and addition of FUSION-BIOTICS results in a cleanser which not only leaves the skin purified and refined, but exuding a radiance and youthful glow that is the hallmark of Neoderma's future-forward skin care vision.
Companies