Neom Organics harnesses power of minerals for Multi Mineral Bath Salts
The UK-based brand's bath salts contain 84 natural minerals to help detoxify and de-stress
Neom Organics is helping consumers relax with the launch of its Multi Mineral Bath Salts.
The products (£38) are made with pink Himalayan salt, safflower and jojoba oil to soften skin and boost wellbeing, and available in two natural fragrances: Real Luxury and Perfect Night's Sleep.
They include 84 natural minerals including calcium, magnesium, iron, chloride and potassium, which the brand says help to detoxify, reduce tension, ease muscles and balance hormones.
Nicola Elliott, Neom's founder and Creative Director, said: "The majority of us are actually hugely mineral deficient – a by-product of diet, soils being depleted of minerals and the fact that they absorb better into the skin than through a capsule… but minerals are vital for healthy body and brain functioning plus hormone balancing.
"Our new Multi Mineral Bath Salts work damn hard so you can up your mineral game while improving your sleep and reducing tension too."
Users are advised to add a generous handful to their bath and soak for 10-15 minutes.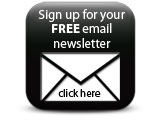 The bath salts are available now online at neomorganics.com, in the brand's three standalone stores and at selected other UK stockists.
Companies