Neom Organics launches new Perfect Night's Sleep Oil
Neom Organics debuts its 100% natural Perfect Night's Sleep Face Oil
London-based brand Neom Organics has debuted its new Perfect Night's Sleep Face Oil (28ml, £42).
After conducting research on 54 women, the brand found that 91% of women felt their skin was more nourished after using the product for seven consecutive nights.
The formula contains antioxidants, omega complex and oils rich in vitamins.
The Tranquility fragrance is a blend of 13 essential oils including lavender, chamomile, patchouli, rosehip oil, almond oil and cranberry oil.
It also contains vitamins A,B,C,E,F and omegas 3,6 and 9.
Commenting on the new launch, founder Nicola Elliott, said: "Face oil at night needs to do a completely different job to the day.
"We've developed a really powerful sleep formula, full of antioxidants whilst gentle on the skin and easily absorbable."
She added: "It's combined with our 100% natural Tranquility fragrance to give you a beautiful product that only works hard to restore your skin cells over night, but helps to give you the best possible night's sleep."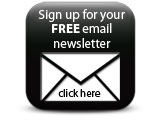 The face oil is available online and at Neom stores and selected other UK stores.
Companies