New Olay skin advisor app estimates skin age
The new selfie-style app allows users to analyse the areas of the face that look their best and the areas that need improvement
The app can create a personalised skin care regime based on the results of the user's selfie.
Skin care brand Olay has created an artificial intelligence-style app that uses a database of tens of thousands of images to establish what a woman's face looks like at any age.
The technology labels each selfie with a chronological age and helps to identify areas of ageing concern as well as areas that are ageing well.
Every time a new selfie is shared, the technology labels it with the chronological age of the person, stores its information and learns what drives the visual age of the face. In other words the app gets smarter with every use.
Olay conducted research before creating the app to find out women's specific skin care worries. Over a quarter of UK women (28%) said they were confused about which skin care products to buy and 14% said they didn't know what their specific skin care needs were.
The app selects anti-ageing products and a full regime based on the results of the selfie and is said to take out the guesswork of finding solutions to specific problems.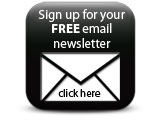 The app is available on all tablets and mobiles and is free to download at skinadvisor.olay.co.uk.
Companies