New Sun care and Glycerin Natural Active Line
ICHIMARU PHARCOS introduced "IZAYOI" as UV care active and "Glycerin Natural Active Line" on our booth #MM40 at In-Cosmetics Global 2017 in London.
UV Care natural active ingredient called "IZAYOI" is the key to win the sun care and skin care category. IZAYOI has very unique biological pathway to prevent sunburn and photo-ageing by a newly revealed anti-inflammation pathway.
Consumers get benefits on anti-ageing to prevent sunburn, wrinkles and age spots/pigmentation. This item is recommended for sunscreens and skin care for people who become more sensitive to UV with their ageing.
According to our studies for MED (Minimum Erythema Dose) on same persons over 10 years, MED at same person becomes lower with ageing, means aged skin is more sensitive to UV. We found one of the reasons that aged keratinocyte is more damaged by UVB comparing to young keratinocyte.
Keratinocyte damaged by UVB releases denatured U1RNA which is one of DAMPs (Damage-associated molecular patterns), and surrounding non-damaged keratinocyte recognises the DAMPs to initiate inflammatory reaction leading to skin ageing like wrinkles, age spots or pigmentation. DAMPs influence is getting higher on aged keratinocyte, so elder people need to pay attention to more sun care.
IZAYOI inhibits DAMPs response on Keratinocyte at the earliest stage of inflammation caused by UVB, so it is the most significant way to prevent photo-ageing.
IZAYOI inhibits inflammation cytokines induced by DAMPs-like substance on human keratinocyte but other conventional anti-inflammation agents do not have the same function. On human clinical studies, IZAYOI inhibited facial erythema caused by the sun exposure.
In addition, this year we will introduce newly some additional data conducted by a world famous dermatologist. The primary objectives are if IZAYOI has Inhibition of sun induced erythema and photo dermatitis, Sun protection, Improvement in Skin tone/ anti- tanning effect, Reduction of spots and pigmentation, Improvement of evenness of skin tone by dermatological examination.
The Secondary objectives are Improvement in fine lines and wrinkles, Improvement in skin elasticity, Improvement in skin hydration or moisturising level.
IZAYOI, a natural plant extract made from rose fruit called "Shiri", one of Chinese Medicine. The fruit is rich in V.C, so it is also used for dietary supplement and fruit liquor. IZAYOI uniquely inhibits the DAMPs related inflammation induced by UVB while other common anti-inflammation agents does not; therefore, IZAYOI gives cosmetic industry a new era of sun care.
Secondly, due to the demand on actives in natural solvent, we developed "Glycerin Natural Active Line" coming up with several popular actives. All items here are composed of a plant extract and "Glycerin" which is most welcome carrier in the world.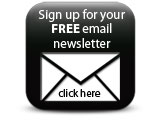 IZAYOI G is UV care, OUGON Liquid G is anti-pollution, TAISOH Liquid G is sliming, Biobenefity G is pore care, PrincessCare G is anti-wrinkle, Neem Leaf Liquid G is anti-inflammation, ecofarm BILBERRY LEAF-G is anti-stress and anti-blue light, and ecofarm CUCUMBER-G is moisturising active. ecofarm series are organic ingredients certified by ecocert. Of course, all of them are paraben free.
Featured Companies