New launches from La Prairie
Swiss luxury skin care brand La Prairie is to launch four new products in early 2015
Swiss luxury skin care brand La Prairie is to launch four new products in early 2015.
The first are Cellular Swiss Ice Crystal Eye Cream (USD$212) and Crystal Emulsion ($286), additions to the Cellular Swiss Ice Crystal Collection that was launched this year, offering products to help skin protect itself from premature ageing intensified by environmental extremes.
Both launching in January 2015, the Eye Cream is designed to fight the first signs of ageing around the eye area, while the Emulsion is a lightweight daily moisturiser.
All products in the collection contain a combination of ingredients sourced in the Swiss Alps: purple saxifrage, soldanella alpina and Swiss snow algae. These were selected for their ability to survive and thrive in the 'harshest setting on earth for plant life'. The brand has used bio-technology to create a complex that embodies the strength of these survivor plants and transfers it to the skin, helping it to become more resilient and adapting to the daily extremes of life. Saponaria pumila has also been added to the new products for 'a new level of potency', enhancing the skin's protective mechanisms that guard against damage.
The Eye Cream is blended with hydrating hyaluronic acid and shea butter to moisturise and smooth for even-textured, perfectly prepped skin around the eye area.
The Emulsion is formulated with micro-pigments to capture light and boost radiance, as well as vitamins C and E for antioxidant benefits. It is recommended by the brand for use as a 'recovery moisturiser' for stressed skin as a result of dermatological procedures, change in climate or excessive travelling etc.
Next, White Caviar Illuminating Moisturizing Cream ($450) is new to the White Caviar Collection, a moisturiser designed to fade age spots, give intenstive hydration, lift and illuminate the skin. A clarifying whitening complex, licorice extract and Swiss garden cress sprout extract work by addressing pigment production and brightening the skin, while Golden Imperial Caviar Extracts – the cream's signature ingredient – help firm. It is launching in March 2015 for Asia and the Americas, and May 2015 for EMEA.
Finally, Anti-Aging Rapid Response Booster ($260) is an 'accelerated wrinkle interceptor' formulated with a targeted delivery system to deliver specialist anti-ageing ingredients to the cells responsible for the production of collagen and elastin. The brand claims that results can be seen in just two weeks. It contains La Prairie's Exclusive Cellular Complex combined with plankton extracts for an exfoliating action, a herbal brightening complex and Silver Vine Extract to support tone and translucency. It should be applied under moisturiser. The Rapid Response Booster will be available in March 2015 for EMEA, April for the Americas and May for Asia.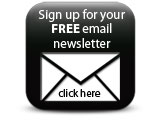 All prices are subject to change depending on region.
Companies