New luxury toothpaste brand Lebon hits oral care market
The brand, sold via netaporter.com, is a premium offering inspired by nature
Lebon is a new luxury toothpaste brand with formulas said to be inspired by nature.
The brand has launched nine flavours each comprising an array of ingredients including aloe vera and green tea extract, which are sourced from Grasse in the south of France.
The formulas are said to protect the gums by leaving a protective layer that fights bacteria and cavities.
The Original Collection includes the brand's Cap Ferrat Mood, Villa Noacarlina, Une Piscine à Antibes, Tropical Crush and Sweet Extravagance, all of which are blended with mint.
Meanwhile, the Whitening Series is infused with papaya extract to naturally whiten teeth and features Lebon's Le White, Rhythm is Love, Fearless Freedom and Back to Pampelonne products.
The products are available to buy from £18 via netaporter.com.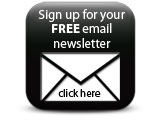 Companies